Home
Riddle Solved … Opportunity Calling
The shell game is a timeless riddle that is pure guesswork. Unless you have X-Ray vision there's no way to figure out which shell is covering the pea.
The Digital Marketing puzzle is a game of skill where you don't want to leave fate to chance. The object is to uncover two assets that are absolutely necessary to get to the next level. As luck would have it plenty of expert guidance is available so we know what buttons to push and levers to pull to reveal the two essential elements -  Visibility and Traffic.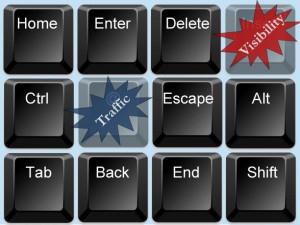 Of course, finding these two game pieces is only the first step. Once you have them it's up to you to enhance and modify them to improve their performance. Doing so makes you a serious player in this game and allows you bring in the ultimate prize -  Results.
To do that you'll need a special tool. A performance enhancer that will mobilize your assets so they become working capital. The process is called Optimization and it makes you a winner every time!
Most business owners know that Search Engine Optimization (SEO) is required to appear prominently in search results for relevant keywords. Fewer local operators understand the need to optimize the actual search results themselves in order to get traffic. An even smaller number of companies focus attention on areas of optimization that do the heavy lifting and produce actual Results!
  That may look like a problem. It is, but only for those who are not trying. For the rest of us it's an Opportunity!
Early Often Now offers highly effective solutions to the digital marketing puzzle. Our services always include a high level of Optimization and concentrate heavily on the Three Pillars of Local Online Marketing – Visibility – Traffic - Results.
Our E Marketing Academy offers a wealth of free resources to help local business owners understand the various elements of local internet marketing.
In The Fundamentals of Online Marketing we explain Optimization. As the most effective tool in your online toolbox optimization will give your company the superior advantages that come with high Visibility and increased Traffic.
The best way to chart your online course and gain a deep understanding of the possibilities and potential is to get a copy of our free guide The Roadmap To Results.
Amplify Your Possibilities

 Your page is one of 30 Trillion in the Google index. They will deliver it – in less than half a second – to a person who just might become your Most Ideal Customer.
Can you afford to miss the opportunity?
Consumers use the internet for local information and to solve everyday problems  just because they can. They are finding local platforms and small business websites with features and applications that save time and money, generally make life easier, and oftentimes provide a terrific user experience.
Companies that are visible online and have taken steps to drive traffic to their website can take advantage of a vast assortment of  features that consumers want. These often double as a call to action and many are customizable applications that  produce worthwhile results.
Companies that don't have visibility, don't get traffic, or don't bother to deploy features and applications are Leaving Money on the Table.
Early Often Now works on behalf of small business owners to create terrific opportunities. We examine your company's assets from operations, sales, marketing, etc. including offline and online resources. Taking your objectives into consideration we develop and implement a viable strategy to accomplish your online goals and make you the premier player in your target market.
Explore your possibilities and discover hidden opportunities  Here.
Art and Science Combination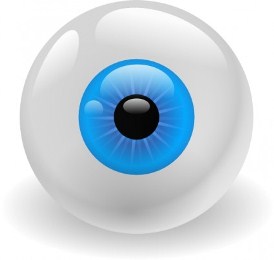 If you promote your company visually or by writing great copy, you're a Marketing Artist. On the other hand, if your focus is on numbers of eyeballs or proper page placement then you're a Marketing Scientist.
Creative types use imagination to make a statement and motivate an audience. Scientists seek evidence so they crunch numbers, do research, and test. Both are right and in the 21st century each camp is essential.
Consumers have choices and they know it. Local business websites have less than ten seconds to captivate visitors and point them to the promised land. Gorgeous imagery and well-written copy are a big part of the equation but it helps to start with visitors who are already interested in your product or service.
Technicians invite the right guests to the party. They know what to serve, have the timing down, and know how to ask visitors to take the next step. The mechanic can deploy assets you didn't know you had opening possibilities you've never considered.
At Early Often Now we combine the disciplines of Art and Science. By integrating creative content with research and strategy we are able to develop a marketing platform that produces stellar results and a competitive advantage.
Find out how your company can Dominate Your Market Here.