Digital is the New Normal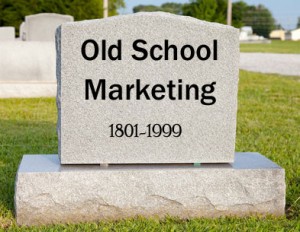 One thing is certain—change. Adapting to the new realities of consumer behavior is no longer optional. While traditional marketing was hit or miss, modern marketing has the advantage of precision. Art and science in combination, make it possible to zero in on a target audience driving prospects deep into a sales funnel.

In B2C, as well as in B2B markets, consumers are using digital means to gather information and make buying decisions. Organizations must make their presence known throughout the digital Eco-system or risk becoming irrelevant. It's not a complicated proposition. In fact, a well thought out digital strategy fits perfectly into the game plan of lean organizations.


Traditionally, business procedures have been dictated by those with the goods. That's no longer the case. Consumers are now in control and the onus is on organizations, small and large alike, to pinpoint the moment of truth. This is the critical intersection. And it's far deeper into the sales funnel than was possible before.
At Early and Often Marketing we concentrate on fundamentals. We build a rock solid foundation from the ground up. We help companies identify their audience and develop strategies that enable communication at the moment of truth.

Digital marketing is powerful. Find out how you can



Seize the Opportunity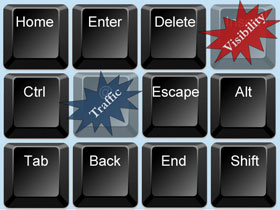 Digital marketing channels are all in place. That is, if you're a local organization. They're at your fingertips, just waiting for you to push two buttons.
The first activates Visibility. It notifies your target audience—I'm here too.
The second button, Traffic, starts the Possibility engine. Only when this motor is running can you open the door of Opportunity.
Your audience is waiting. Google is standing by. Hundreds of other parties are at the ready with an endless stream of  resources that will bring your marketing to life.
You only need to get in the game. And if your organization is local you have  a superior advantage .  If you choose to not take it, you're leaving money on the table.
Your primary address is now digital, as far as your audience is concerned. And local companies have not just one but  hundreds of digital addresses.
It's up to you to determine which new address to call home. Naturally, you should choose one that gives you total control and allows you to create the best experience for you and your customers. Your website is that place and on it you can do some serious marketing.
It's a no-risk proposition.
With nothing to lose and everything to gain. Why not…



Amplify Your Possibilities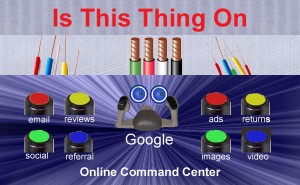 Consumers are hyper-connected. Applications and social platforms help them to filter, find, and engage with local providers.
Making the short list is your first objective but it won't happen by accident.
It's the result of Optimization.
Search Engine Optimization (SEO) is the key to visibility. And that's just the beginning.
Optimization of content brings qualified traffic — more optimization converts those visitors into ideal customers.
Local companies are able to maximize their advantage through optimization. Here's an oversimplified explanation.
All the people in town know you are a hardware store that sells shovels. The machines don't know, however. And the people are now asking the machines where to buy shovels. If you're not optimized for shovels or even hardware then the machines won't send you customers.
Free real estate on Google plus a wealth of free resources across the local ecosystem provide energy for your  digital marketing machine.
But you have to turn it on.
Do that and you're open for business. You'll be marketing to a real live audience who are already interested in your products and services.
70% of U.S. households now use the internet when shopping locally for products and services (The Kelsey Group, ConStat). What's more, 88% of consumers who search for a type of local business on a mobile device call or visit that business within 24 hours! (Bing)
Applications come online every day to help businesses be more productive and profitable. You can easily take advantage of these, often at no or little cost.  To do so you must be in control and your online footprint must be fundamentally sound.



Social Media For Fun and Profit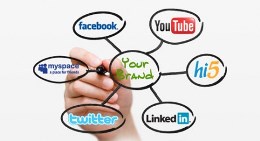 Social media is a low cost marketing tool, at least in terms of dollars and cents. It's a great way to inject energy into your business and doing it right it can be fun and profitable as well.
The investment in social media is time. Spending money is not necessary. In fact it could backfire. Invest a little time and effort to understand your audience. You need to know where they hang out and what type of content they consume.
The good news is that you don't have to spend a lot of time creating content. Social is about sharing, so share away.You have a camera in your pocket. Take a photo. Post to Instagram, Facebook, Twitter. Done in 2 minutes. 99 times out of a hundred that's better than any piece of content you could write.
If you have a specific message, broadcast it. Supporting content is readily available and can magically appear in your inbox each and every day. Or you could, for example, drill down on Twitter to instantly find hundreds of items on whatever topic you wish to promote.
Since there are a gazillion people using social media it can have an enormous impact on your business. That's because of the sharing. 1 photo or post can theoretically reach 2.7 million people in just four rounds. It's like word of mouth on steroids.
Marketing with social media is an art. To make it work you have to start. We call it the art of the start.



Art and Science Combination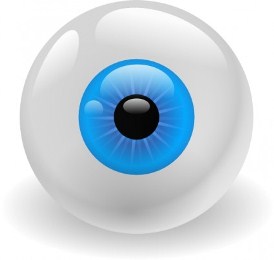 If you promote your company visually or by writing great copy, you're a Marketing Artist. On the other hand, if your focus is on numbers of eyeballs or proper page placement then you're a Marketing Scientist.
Creative types use imagination to make a statement and motivate an audience. Scientists seek evidence so they crunch numbers, do research, and test. Both are right and in the 21st century each camp is essential.
Consumers have choices and they know it. Local business websites have less than ten seconds to captivate visitors and point them to the promised land. Gorgeous imagery and well-written copy are a big part of the equation but it helps to start with visitors who are already interested in your product or service.
Technicians invite the right guests to the party. They know what to serve, have the timing down, and know how to ask visitors to take the next step. The mechanic can deploy assets you didn't know you had opening possibilities you've never considered.
At Early Often Now we combine the disciplines of Art and Science. By integrating creative content with research and strategy we are able to develop a marketing platform that produces stellar results and a competitive advantage.
Find out how your company can Dominate Your Market Here.