Get Started Now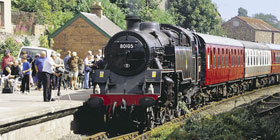 Digital marketing differs from the old school in at least one very big way. It's an attraction engine. People who are already interested in your products and services are attracted to your pages, your Content, and ultimately to your offers.
The key ingredient is Content. Whether you realize it or not you already have online content. But chances are it's not working as an asset for you.
To get you started we're going to gain control of your content. That includes both online and offline content which we will activate and optimize so that  your audience and search engines perceive you as the ultimate solution.
We've developed several tools to do that.
| | |
| --- | --- |
|   | The Brand Iron manages all the data and content having to do with your brand and how it is portrayed across the digital ecosystem. This includes core data, categories, keywords, and images. The Brand Iron takes control of your digital infrastructure. Keywords and categories determine Visibility. Content, including images, video, text, and audio produce Traffic. |
Once you are in control of the infrastructure supporting your content you are able to easily create and distribute more content across the web. That will result in more traffic, and ultimately more customers.
| | |
| --- | --- |
| | Also a time saving device, the Social Set manages content, activities, and utilities across the social spectrum. This includes publishing and sharing tools as well as analytics tools.Become known as a subject matter expert while taking advantage of word of mouth on steroids. |
A primary function of social media tools is listening, especially to customers and stakeholders. An important piece of the content puzzle is user generated content in the form of comments, reviews and testimonials.
| | |
| --- | --- |
| | The Rep Boost manages your reputation and captures the hidden SEO value of testimonials and reviews. Google will often show review snippets in search results–a major advantage. Review content is highly visible which translates into more traffic. And those visitors are often pre-sold! |
Digital Headquarters
Imagine your digital headquarters are located in this six story building. Operations are managed from the top floor with each floor having responsibility for a vital portion of your online marketing infrastructure.
Your Website is the operating hub of your online universe. The website is working for you 24/7/365 informing and engaging with your visitors while taking names and closing deals.
You'll know the status of your Visibility giving you confidence that your marketing messages are reaching your target audience. You can also view and manage your efforts via a dashboard.
Determine where your high-value customers are coming from via Google analytics. Then allocate resources to drive more desirable Traffic.
You're a media company now. Content is your influence tool. And you'll have the ability to easily create and distribute various forms of content across multiple channels.
Take command of your digital universe by mastering applications that deliver your best outcome.
Transform your digital energy by Optimizing your content and utilities.
 It's Easy to Get Started Now
No extended monthly payments
No long term contracts
No high fees
Get Started Right Away with a one-time set up fee of $350.00
Then as we continue to build your digital infrastructure just make 2 additional monthly payments.
Estimated time to complete program is between 60-90 days.
We need to examine your online footprint to determine the amount of the two remaining payments. Our goal is to make getting started as affordable as possible. And you may actually qualify for a lower tier price point.
Sign up below using PayPal.
If you prefer another payment method or have any questions about the program fill out the form below. you can also contact us via phone
781-820-5075

.